SEIMEIKAN MEANS CLEAR, BRIGHT AND CHEERFUL

Students of this Dojo have clear and bright minds and a cheerful spirit.

In Aikido techniques we use four specificity which reflects the nature of our world. Depend on the circumstances, our movement should be hard like a diamond, flexible like a willow, liquid like water, or empty like cosmos. The mind should work in perfect harmony with the universe and the movement of our body should tune up with it. All combined together, mind-body-universe, as one perfectly working mechanism.
O`Sensei
---
---
ZAPISY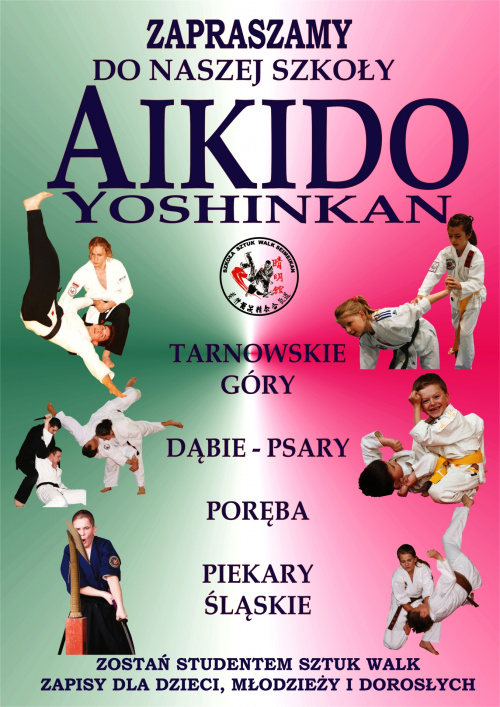 Kliknij w powyższe po dokładne informacje
---
ZAPISY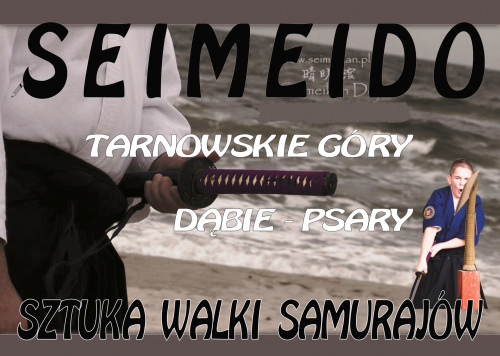 kliknij w obraz po dokładne informacje
---
ZAPRASZAMY NA
---
O TO CO CZEKA NAS JESZCZE

w sezonie 2022/2023
Treningi wakacyjne 2023
lipiec i sierpień

szczegóły wszystkich imprez będą udostępniane
w aktualnościach

---